The man with all the toys? ME, motherfucker.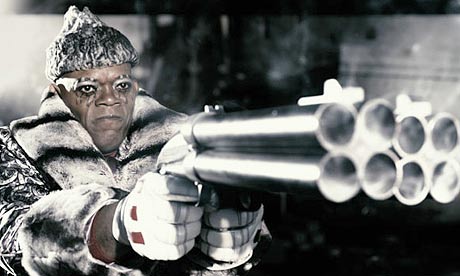 Pretty motherfucking paper to wrap your presents for your boo! And me and Kitty sitting pretty in our Nicki wigs, too! Now, if THAT shit don't say 'Christmas', I don't know what the fuck do!
'Do they know it's Christmas?' Seriously? They got calendars in Africa, Bono. You patronizing motherfucker.
Santa Claus is coming to town. You motherfuckers ain't ready.
Haul out the holly, motherfuckers, because we need a little Christmas! And pour me another drank!
I don't care if you want *a lot* for Christmas or not, Mariah. I don't remember asking you a goddamn thing!
IM TIRED OF ALL THESE MUTHAFUKIN PRESENTS ON THIS MUTHAFUKIN SLEIGH!
You chained me to a radiator?!

Baby, it's cold outside.